Top 5 Social Media Trends To Consider In Mobile App Development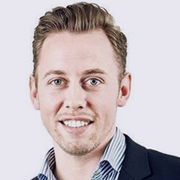 If you want to conquer the mobile application market with your software product, you need to build such an app that will be both engaging and enjoyed by a wide variety of users. Creating an appealing, useful, and eye-catching mobile product is only one side of your success story. Another important aspect is the technical part — how your app runs on different mobile devices supported by a few operating systems and what cross-platform mobile development tools to choose to turn your app idea into a top application.
To become a leading player in the mobile app market, you need to catch on several essential things. That's why this article is going to shed light on the most popular operating systems in the world, advantages, and disadvantages of the native and cross-platform development, and give you a list of the best cross-platform mobile development tools in 2020.
User-Generated Content - A Booming Trend for Marketers
AR & VR Are Going to Reinvent the Social Media Landscape
AI & ML Algorithms to Protect User Data
'Tight-Knit' Groups Are Gathering Steam
Real-Time Video Streaming - An Emerging Social Media Trend